With the rising awareness of the impact that our consumption patterns have on the environment, consumers are increasingly prioritising sustainable habits and purchasing decisions. As responsible packaging remains integral to consumer choice, Europe's FMCG businesses and packaging suppliers must keep abreast of constantly evolving packaging sustainability expectations. Here, PakTech examines four key sustainability trends to further help businesses to make the most environmentally responsible choices when it comes to packaging and overall business operations.
Trend 1: Towards a Holistic ESG strategy
For companies seeking to expand, grow or develop, it is crucial that they do so with the sustainable development principles guiding their decision making. As countries advance forward in line with the UN's 17 Sustainable Development Goals, companies play a vital role in achieving these targets by implementing effective Corporate Social Responsibility or Environmental, Social and Governance (ESG) principles. These criteria are becoming 'make-or-break' factors for socially conscious investors and shoppers alike. According to expert market analysts, nearly 35% of consumers believe eco-friendly packaging material is a key driver of purchase suggesting that companies who do not adopt sustainable packaging are likely to see a drop in sales. In fact, the GlobalData report, 'ESG in Packaging' states that packaging companies who are not making ESG commitments are expected to fall behind, whereas businesses that follow a holistic ESG strategy are likely to succeed.

As the key framework for assessing the impact of an organisation's sustainability and ethical practices, organisations must adjust their business strategies to meet the high expectations from investors and consumers alike while contributing to creating a sustainable future.
Trend 2: Less is More – Lightweight Packaging
Another important step that businesses can take is lightweighting. A simple reconfiguration of the packaging design to reduce the size and weight can reap major benefits for the environment by minimising the use of energy, material production and improving transportation efficiency. Besides the sustainability wins, companies can also benefit from financial gains thanks to cost savings enabled by lightweighting – a strong incentive for businesses to rethink and reinvent their packaging given the win-win scenario.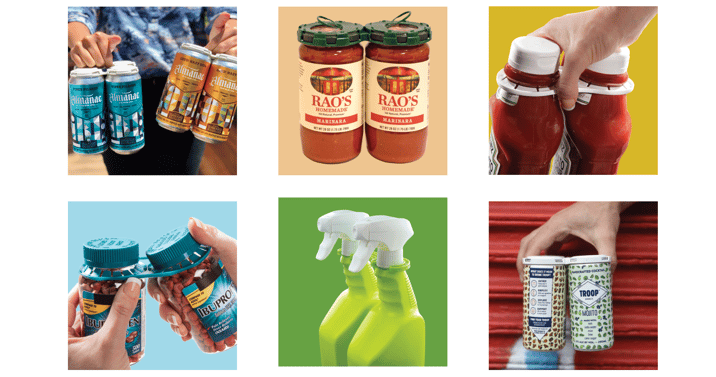 Before opting for lightweight however, businesses must seriously evaluate the potential impact on the packaging performance. This is precisely where PakTech stands out amongst its competitors – while offering a lightweight and minimalist solution that embodies prevailing sustainability expectations, it does not compromise on performance.


Trend 3: Recycled Packaging Material
Amongst many vital aspects of evaluating a packaging's sustainability credentials, choice of material is an essential one. Thus, it comes as no surprise that many companies are committing to increasing the use of recycled packaging material to reduce their environmental footprints. Coca Cola Great Britain and Britvic, are among the latest to announce the uptake of 100% recycled plastic bottles. As a result, demand for post-consumer resin (PCR) remains at an all-time high.


PakTech is a true pioneer when it comes to using recycled material, as it transitioned to using 100% recycled HDPE back in 2012. By using rHDPE instead of conventional plastic, PakTech generates 78% fewer greenhouse gases, uses 90% less energy and reduces virgin petroleum production by 100%. Companies looking to reduce their environmental impact should consider making the switch to recycled materials.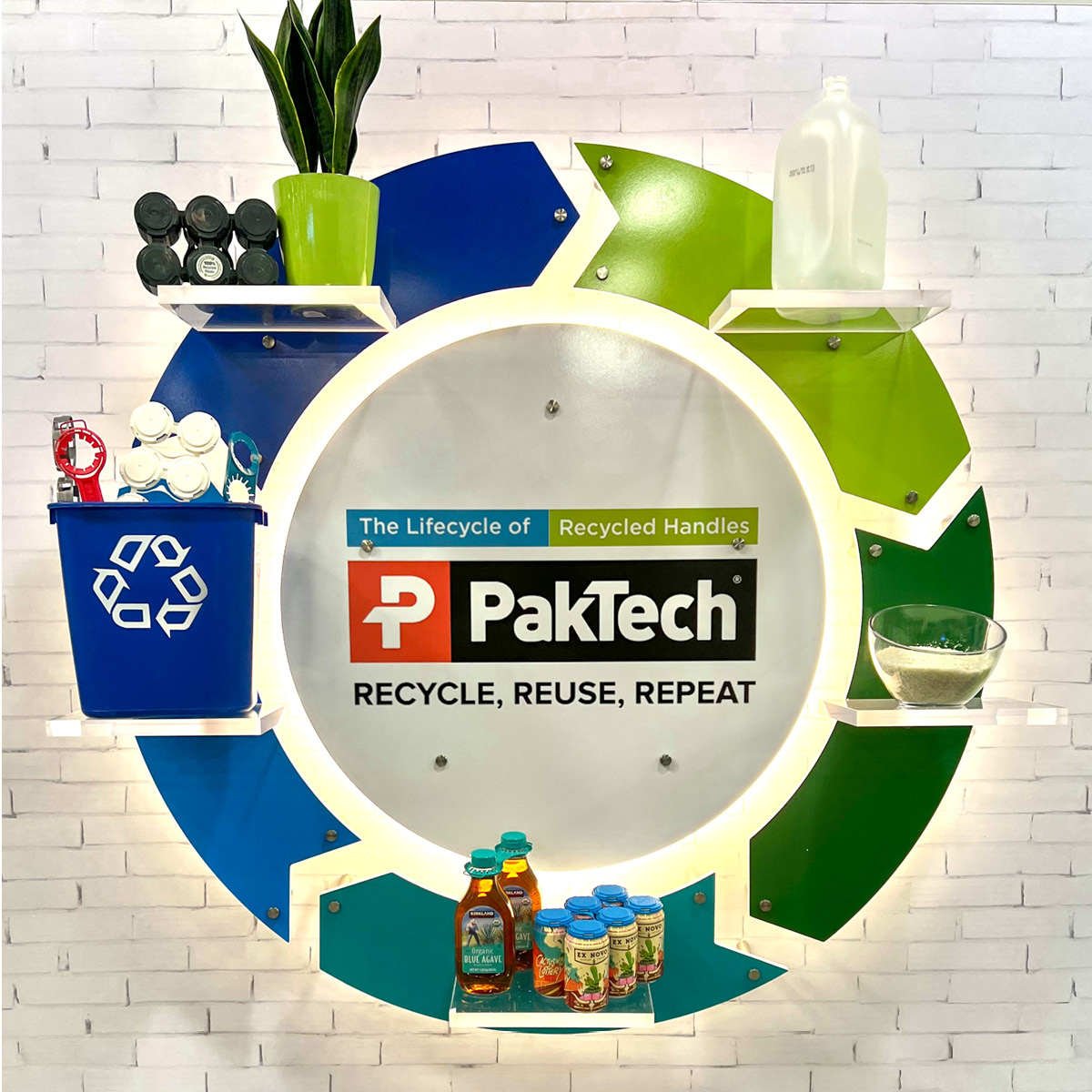 Trend 4: Toxic-free Packaging
It is no surprise that the word 'toxic' makes us want to avoid a product at all costs. Given the recent concerns over toxic chemicals in packaging, countries across Europe are calling for stricter limitations on the use of certain substances. According to Eurobarometer data, 86% of EU consumers are worried about chemicals in food packaging. This high percentage not only urges policymakers to implement additional legislation on this matter but also pushes companies to shift towards toxic-free packaging.


While our packaging solutions do not come into direct contact with food, PakTech is fully aware of this concern and strongly believes that HDPE is the best raw material for its products. Not only is it strong, sturdy and flexible, but HDPE is considered as one of the safest forms of plastic as it is toxic free, containing neither bisphenol-A (BPA) nor phthalates nor any other harmful chemicals. Furthermore, our handles are free of per-and polyfluoroalkyl substances (PFAS), which has been recognised for posing a health risk to humans, animals and environment. Additionally, not only are the above chemicals not expected to be a part of the raw materials used, no hazardous chemicals are added in the manufacture of PakTech products. Hence, PakTech's product portfolio is fully aligned with European regulatory requirements and will continue to avoid the use of 'forever chemicals'.
PakTech: Pioneering in Sustainable Packaging for 30 Years
As expectations evolve, businesses must be a step ahead of developing trends in sustainable packaging. Since its founding in 1991, PakTech has remained a pioneer in sustainable packaging by constantly evolving. With its genuine commitment to ESG as reflected in our sustainable product portfolio and Supplier Code of Conduct, its lightweight packaging and use of recycled and toxic-free material, PakTech represents a credible partner to your FMCG business's sustainability strategy.


To discuss how PakTech can help your company achieve its sustainability goals, email us at handlesales@paktech-opi.com.