The very future of humankind – of our ability to maintain our quality of life, the diversity of life here on earth and the ecosystems that sustain it ‑ will depend on our ability to embrace sustainable technologies and models for living.
Sustainability, in fact, is defined as the ability to continue a certain behavior indefinitely, as well as the ability to meet the needs of current generations without hampering the ability of future generations to meet theirs. And while our environment, the world in which we live, is often the primary focus of sustainability, we as human beings are also required to consider the welfare of humanity, the earth and our species as a whole. As such, a sustainable society must protect valuable natural resources while working to ensure social justice and wellbeing for all people.
To achieve the balance of sustainability, it is imperative to consider the three main pillars of sustainability, each of which depends on the other two to ensure that any system can be maintained indefinitely without compromising resource supplies or the quality of human life.
When achieved together, the three pillars – social, environmental and economic – ensure a high quality of life for humankind that's gentle on the earth, that of course includes a clean, healthy environment, an acceptable level of economic wellbeing and widespread social fulfillment.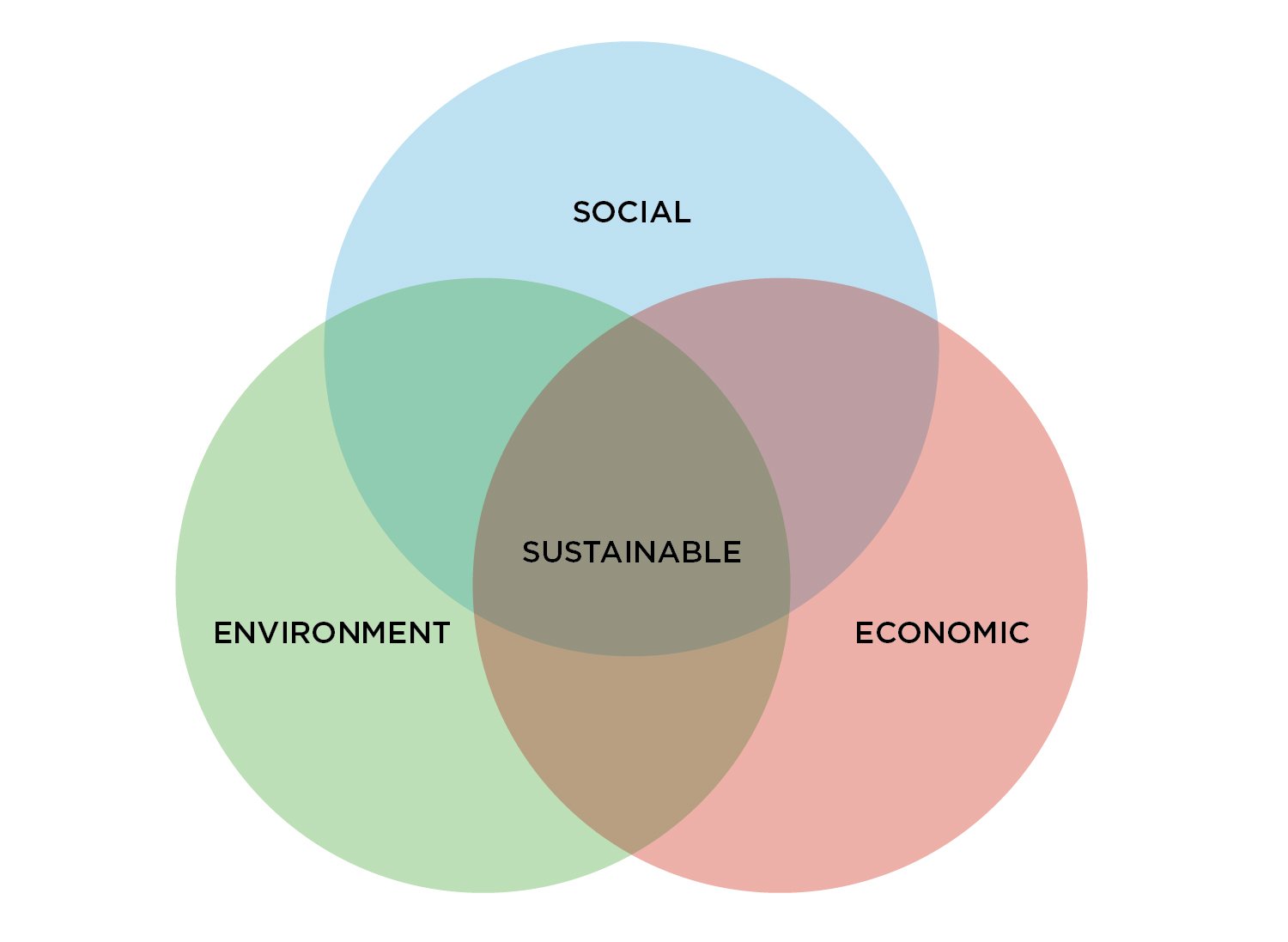 Here at PakTech, everything we do, and everything we produce, has been designed to carefully consider each of the three pillars of sustainability. Taken together, all of our practices can be incorporated to achieve our corporate social responsibility – the accountability that we owe ourselves, our stakeholders and the general public ‑ which integrates sustainable models of development into the growth and operations of our business.
And while sustainability and its importance have gained prominence in recent years, the pursuit of sustainable practices has been embedded in the culture of PakTech since its founding decades ago.
A family owned company, PakTech is a worldwide leader in the innovation of 100% recycled and recyclable injection molded packaging handles. In 2012, the company began producing multi-pack handles, which use far less material and 100 percent recycled HDPE, or high-density polyethylene, a material that maintains the integrity, durability and high performance of our handles.
Since we began using these materials, PakTech has repurposed the equivalent of 371 million milk jugs, keeping roughly 50 million pounds plastic out of landfills and waterways. Further, PakTech launched its own recycling program late last year and today has agreements with over 200 businesses (and counting) as recycling partners for drop-off collection sites. This ensures that PakTech handles can have a third life as park benches, road surfaces or even new PakTech handles.
WATCH PAKTECH'S RECYCLING STORY VIDEO
Beyond our production methods, the company also endeavors to support its community to keep products out of the waste stream and minimize the use of precious natural resources. This commitment to social responsibility, of course, is also good for the environment, and it makes sound economic sense, too, as the reuse of readily available materials is often more economically prudent than the further extraction of natural resources.
Taken together, this focus on each pillar of sustainability helps set PakTech apart from many of its contemporaries, and we continue to work to refine our methods to help reduce the depletion of precious natural resources by repurposing products that have reached the end of their useful lives.