Since its founding in 2014, Pirate Life Brewing has experienced incredible growth. From 600,000 litres in its first full year of operation to an 11 million litres of total capacity today, the South Australian brewery has gone further and faster than many of its peers. Add in Top 5 spots at the GABS Hottest 100 Australian Beers as early as 2015, and 15 medals at last year's Australian International Beer Awards, and Pirate Life is the true double-threat: award-winning beers with wide-spread distribution.
When we spoke with co-founder Michael "MC" Cameron about Pirate Life's history and future, it was his humility that immediately shone through. "I don't think we are more unique than any other brewery," he said, when asked to account for Pirate Life's trajectory, "but we did have an intense focus on quality when we first began five years ago."
One look at Pirate Life's beers—both core and limited releases—shows that MC isn't kidding. Growth like theirs isn't an accident, and keeping a consistent, flavorful product is a big part of the equation. And according to MC, a big part of accomplishing that comes down to packaging in cans.
"As you know, there are a lot of pluses to using cans, but quality is the key one." Reasons such as shielding the beer from light to prevent skunking and creating an airtight seal to prevent oxidation are major reasons to choose cans, which is why craft breweries have been moving into cans for years. But there are also unique challenges to brewing and selling beer in Australia that Pirate Life needed to consider.
"Distance and heat are the two major issues, and also getting customers to understand how unstable beer is at the wrong temperatures." For a country as large and with as varied climates as Australia, this makes sense. There's also the rugged Australian environment to consider . . . and that's one of the reasons why Pirate Life uses PakTech.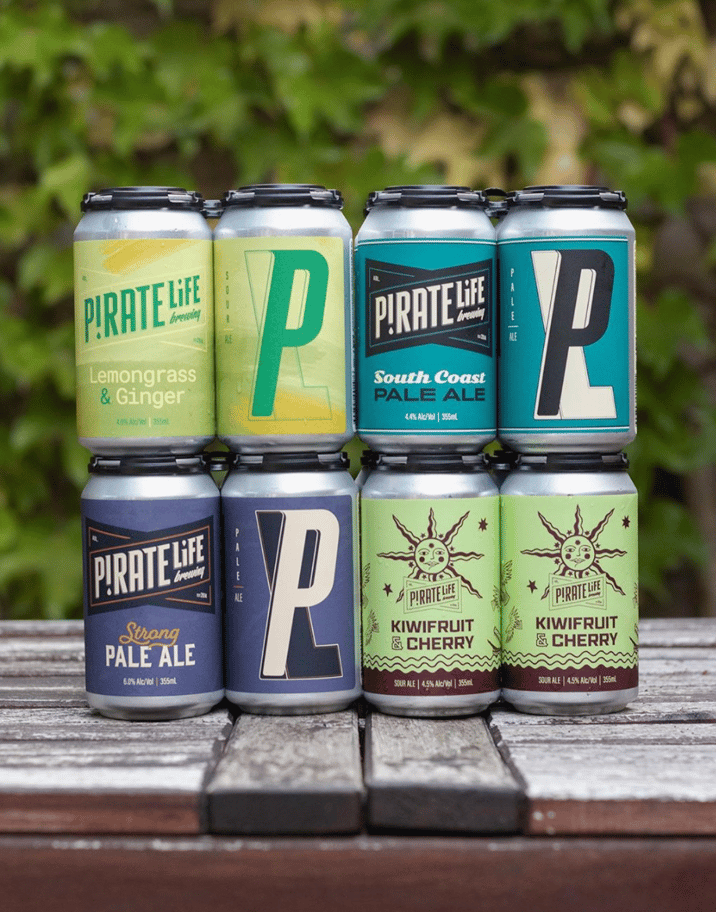 ---
"We started out with 100% cans in our range, and PakTech was always part of our plans."

MC went on to say,

"The handles just look great, they are strong enough to handle the tough Australian environment, and customers really like them because they look neat and tidy on shelves and allow the can artwork to shine through."
---

With Pirate Life's clear affinity for art—one look at the company's Instagram shows supporting local artists is a key component of the brewery's culture, including outdoor murals at both breweries—it's no surprise they want to show off their cans. Another big part of Pirate Life's culture that PakTech multi-paks facilitate: sustainability.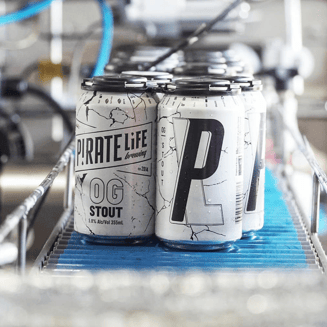 "PakTech handles are just part of the good story we tell, along with solar power and what we do with wastewater." That's right—even though old-time pirates made some pretty dodgy decisions when it came to their own health, the health of others, and the health of their surroundings, these pirates are different. Determined to take care of the environment and have a good time while doing it, the team at Pirate Life is big on sustainability, including adding solar panels to their breweries' roofs, installing a full effluent treatment plant at their new Port Adelaide brewery to responsibly treat wastewater, and of course, packaging with 100% recycled and recyclable plastic handles.
In fact, it's this trend in sustainability that MC sees extending into the future. When asked where he saw beer packaging moving over the next 5-10 years, he predicted, "the development of more sustainable products in all forms of packaging." That's a big focus for Pirate Life and for PakTech, which is why the two companies have worked so well from the start.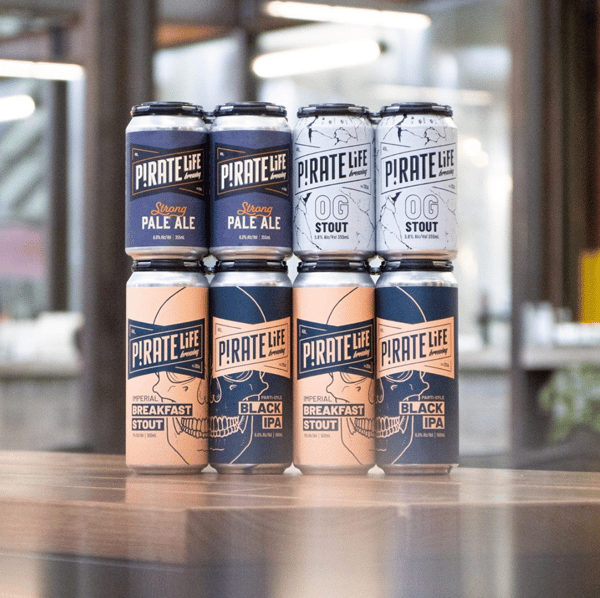 ---
When asked for any last thoughts, MC had this to say

:

"Without a doubt the support we received from PakTech in our early days played a massive part in the survival and success of what Pirate Life has become, and we still really value that support today."

The feeling is mutual, MC!
---

For more information on Pirate Life Brewing, visit their website at PirateLife.com.au, or look for them at bottleshops, bars/restaurants, and retail venues across Australia. They also sell beer and merchandise directly via their shop (beer shipping available in Australia only). For more information on the multi-pak handles Pirate Life uses, explore our can carriers.