PakTech assists with launching The U.S. Plastics Pact's ("U.S. Pact") "Roadmap to 2025," an aggressive national strategy illustrating how the U.S. Pact, PakTech and fellow signatories, known as Activators, will achieve each of the U.S. Pact's four 2025 targets through specific actions, responsibilities, and interim timeframes to realize a circular economy for plastics in the United States by 2025.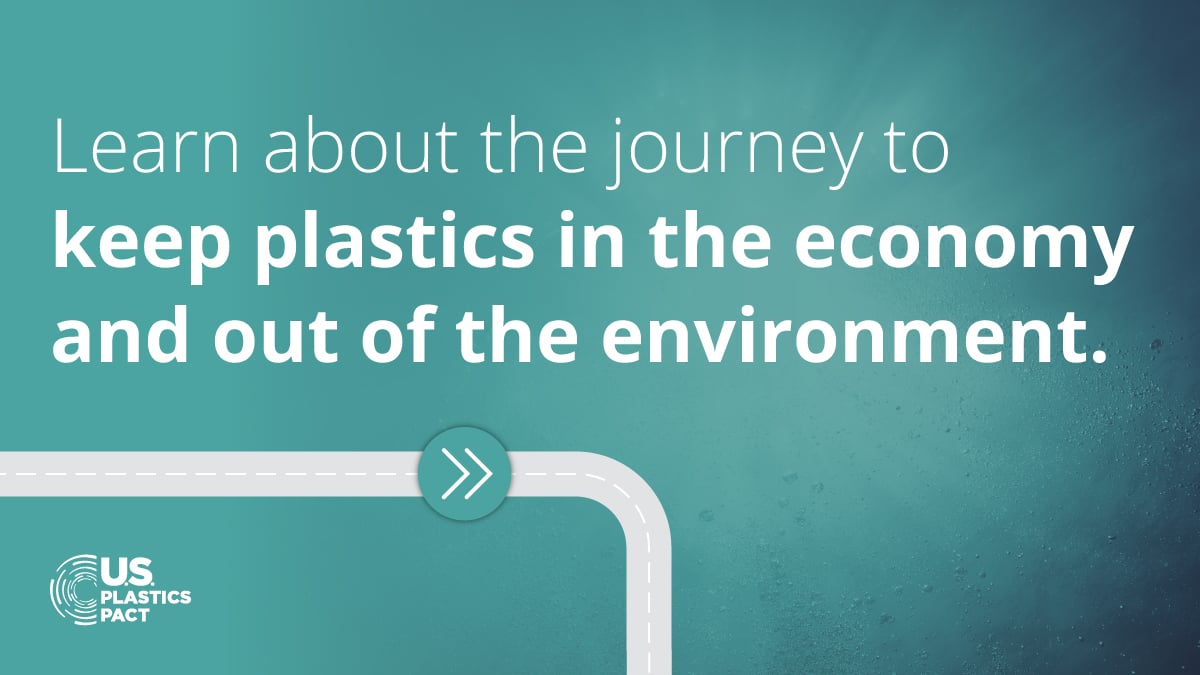 Launched in August 2020, The U.S. Plastics Pact is a consortium led by The Recycling Partnership and World Wildlife Fund (WWF) as part of the Ellen MacArthur Foundation's global Plastics Pact network, which unites a holistic ecosystem of cross-industry stakeholders behind a common vision and national strategy to address plastic waste at its source by 2025. PakTech joined as a Founding Activator of the U.S. Pact, and participated in the development of the Roadmap to 2025.
"We are not only excited to be a part of U.S. Plastics Pact initiative in support of circular economy efforts, we are also proud to be amongst an elite group of corporations that look to a common goal of preserving our environment and economy," says Gary Panknin, PakTech's Sustainability Officer.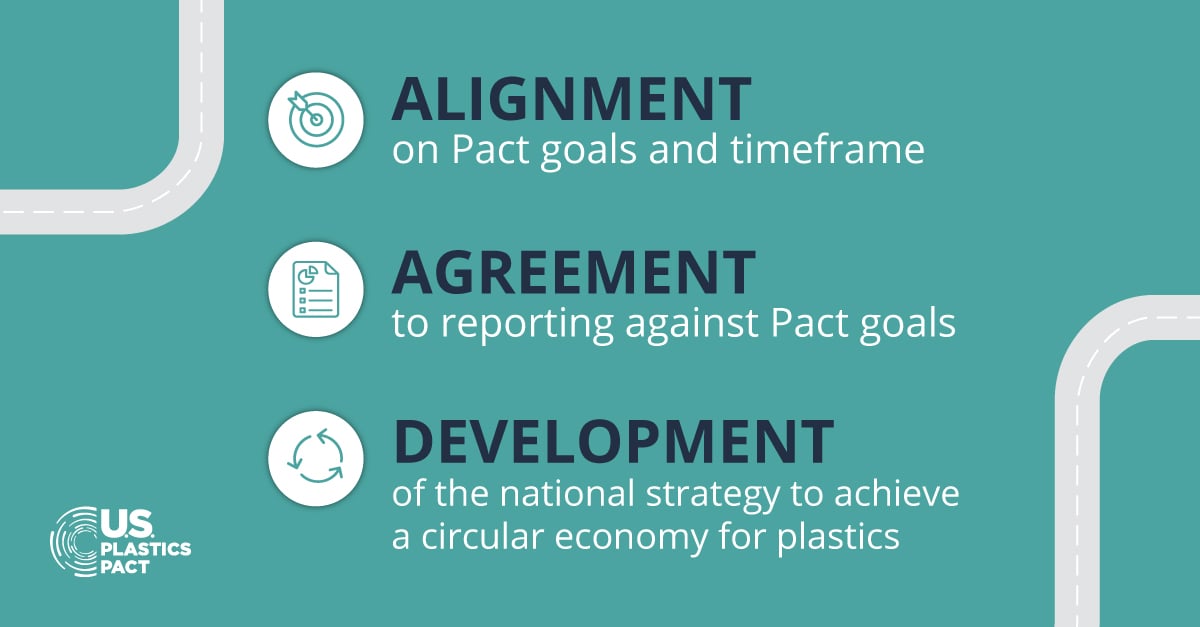 As an Activator of the U.S. Pact, PakTech joins other stakeholders across the plastics value chain in achieving systemic change and accelerating progress toward the following 2025 targets by inspiring and supporting upstream innovation through coordinated initiatives such as rethinking products, packaging, and business models in order to transition away from today's take-make-waste model to a circular economy where plastics never become waste:
Define a list of packaging to be designated as problematic or unnecessary by 2021 and take measures to eliminate them by 2025.



100% of plastic packaging will be reusable, recyclable, or compostable by 2025.



By 2025, undertake ambitious actions to effectively recycle or compost 50% of plastic packaging.



By 2025, the average recycled content or responsibly sourced bio-based content in plastic packaging will be 30%.



"PakTech is proud to demonstrate our achievements of already exceeding some of the goals being put into place by providing 100% recycled plastic packaging products that are 100% recyclable and reusable," says Gary Panknin. "This joint partnership allows PakTech to further demonstrate our abilities and stand out as a prominent and sustainable player in the packaging industry."
The U.S. Pact's Roadmap is designed to kick-start action and help U.S. industry leaders and packaging producers develop a national strategy, advance shared goals, and measure the strength of progress through annual reporting. This national strategy will assist Pact Activators in reaching ambitious goals by 2025 that they could not otherwise meet on their own through sharing knowledge, optimizing investments, identifying gaps, overcoming systemic barriers, and implementing policies.
"The current state of U.S. infrastructure, coupled with the lack of incentives to utilize recycled content in plastic packaging, have put immense strain on the value chain," said Emily Tipaldo, Executive Director, The U.S. Plastics Pact. "The Roadmap is designed to help U.S. industry leaders act on the significant, systemwide change needed to realize a circular economy for plastics by 2025. The timeframe is short, and the workload is immense, but if we choose to do nothing, the visions of a circular economy across the U.S. will give way to the status quo. We look forward to working with all our Activators to drive this critical change."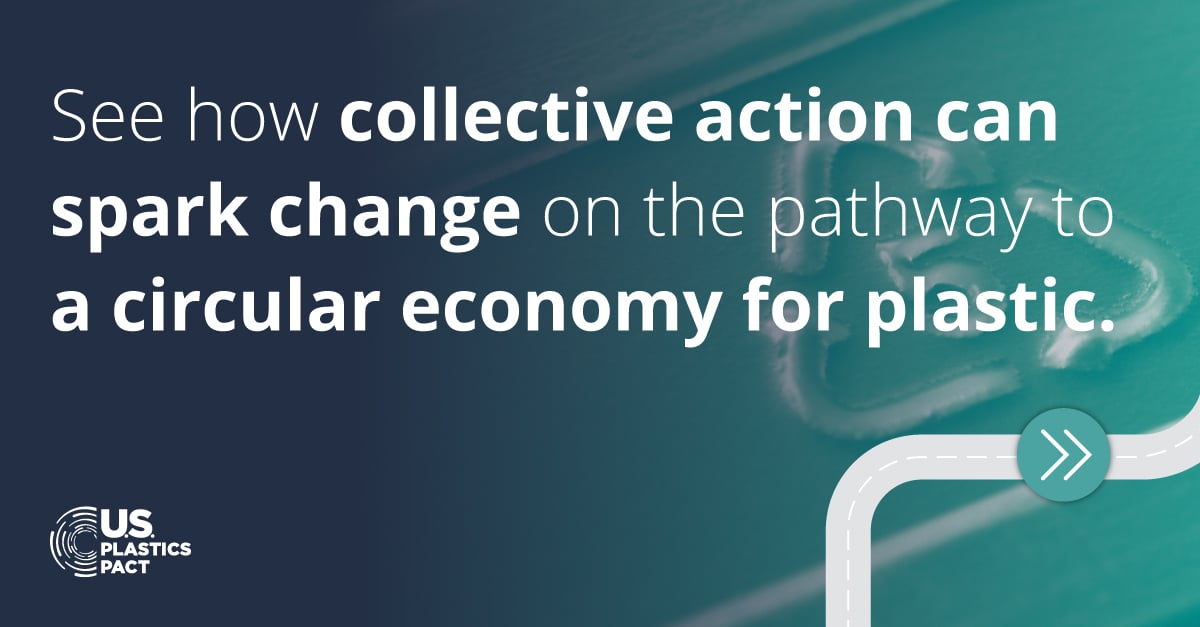 The Roadmap holds PakTech and other Activators of the U.S. Pact accountable to sustainability objectives by creating the pathway in which companies, governments, and NGOs can successfully ensure that plastics remain in the U.S. economy and out of the environment for years to come.
To read the U.S. Pact's full Roadmap, please visit usplasticspact.org.