At PakTech, sustainability is a cornerstone of our business. We use 100% post-consumer recycled plastics in our beverage handles, which has allowed us to repurpose over 400 million recycled milk jugs to date. We're proud of our accomplishments, and are doing more every day—but one company isn't enough. We need help!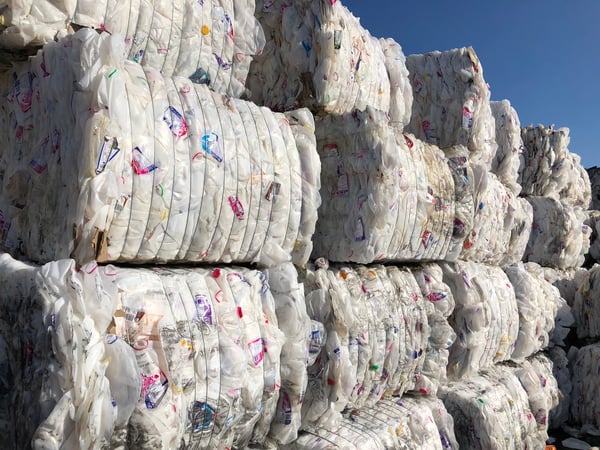 That's why we love finding other organizations embracing sustainability, environmental stewardship, and eco-friendly manufacturing as foundational aspects of their businesses. More and more often when you look at a new t-shirt, a pair of shoes, or a colorful toy, you may have "seen" that plastic before. Here are other companies making products out of recycled plastic as well.


---

Green Toys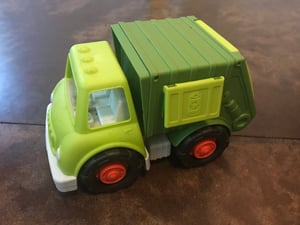 Anyone who's set foot inside a toy store or attended a children's birthday party knows a child's life is awash in colorful plastic. Toys were a $21.6 billion industry in 2018, and 90 percent of that comes from plastic, according to a plastics trade magazine. Why not make those toys out of recycled plastic?
That's exactly what Green Toys does. It utilizes 100% post-consumer plastics in all of its toys—primarily milk jugs, though its designers do use other recycled plastics as well (think grocery bags and yogurt cups) to get the products just right. These are all reprocessed and mixed with food-safe, mineral-based coloring to ensure safe, high-quality toys for the kiddos.


Rothy's
While plastic beverage handles and colorful toys are seemingly obvious opportunities for recycled plastics, what about some . . . sneakier options? Say, flats and sneakers made out of woven recycled plastic?
That's what Rothy's is all about. Since 2012 over 41 million plastic water bottles have been repurposed into comfortable, stylish, machine-washable shoes. Add on its commitment to zero waste, humanely harvested wool, carbon-free rubber and biodegradable packaging, and Rothy's is doing its part to protect the earth with every pair of shoes shipped.


Patagonia
It's not just new upstarts that are leading the charge on sustainability. Patagonia was founded in 1973, and has been a leader on environmental issues from the beginning. In 1993 it became the first outdoor clothing manufacturer to make recycled polyester from plastic soda bottles.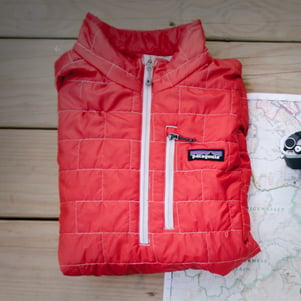 Today, Patagonia still makes polyester out of used soda bottles, as well as unusable manufacturing waste and worn-out apparel (including its own). It's also funding initiatives to combat pollution around microfibers (which shed from polyester in the wash), develop rapidly biodegradable synthetic fibers, and partner with other organizations making products from recycled products such as Bureo (more on them below). It even donates 1% of its sales to support environmental groups around the globe. Truly, Patagonia is a big company that not only talks the talk, it walks the walk.


ReFleece
Even for companies committed to the cause, making use of all recyclable plastics can be difficult. Luckily for Patagonia, it has a partner in ReFleece.
The folks at ReFleece take reclaimed textiles from the outdoor clothing industry, as well as recycled bottles, and then uses them to make their bags, pouches, wallets, and electronic covers. Yes, you heard correctly—cases for your iPad, iPad Mini, Samsung Galaxy, Kindle, and Kobo crafted entirely from reclaimed Patagonia jackets and made into lightweight, durable, water-and-spill-resistant felt covers. Whether you need to carry art supplies, credit cards, tablet devices, or bottles of wine, ReFleece has you covered.


Bureo
Discarded fishing nets are a huge issue in coastal villages and in marine environments across the world. They directly threaten ocean life—and that's before they break up in the waves, and continue to plague the ecosystem as microplastics for centuries to come. That's where Bureo comes in. Backed by Patagonia's Tin Shed Ventures fund, Bureo collects discarded fishing nets from coastal communities in Chile and transforms them into stylish sunglasses and skateboards that look great, feel great, and help clean up the ocean with every sale.
Bureo even goes further and partners with other companies which make use of its recycled material to make everything from office chairs (Humanscale Smart Ocean) and board games (Jenga Ocean) to water bottle cages (Trek The Bat Cage) and surfboard fins (Futures Alpha). That's working together for a better world.


---

Recycling Initiatives from Industry Stalwarts
Patagonia isn't the only established company making strides in the realm of recyclable plastics. Two major initiatives launched in the last two months show that the beverage and packaging industries are serious about lessening their environmental impact by reducing the use of virgin plastics.
First comes the Every Bottle Back campaign, a recycling initiative launched by The Coca-Cola Company, Keurig Dr Pepper, and PepsiCo. Its aim: to educate consumers about their 100% recyclable PET bottles (including the caps), and to make sure every bottle ends up recycled, rather than in oceans, rivers, beaches, or landfills. Together they've committed to investing $100 million to improve recycling infrastructure, especially in key regions of the US with the biggest infrastructure gaps, including Texas, Northeast, Midwest, and Southeast. They're also directing an additional $400 million to environmental nonprofit The Recycling Partnership and circular economy investment firm Closed Loop Partners, and are working with the World Wildlife Fund (WWF) to reduce their plastic footprint.
Then there's Amcor, who's launched the "Choose Plastic" initiative to promote the benefits of PET packaging. As with the beverage producers above, Amcor's PET plastics are safe and "infinitely recyclable," as well as releasing fewer greenhouse gases and being less resource intensive to transport and distribute. Amcor is also working with organizations such as the World Wildlife Fund, The Recycling Partnership, and the Trash Free Seas Alliance to increase recycling rates and reduce plastic waste.


---

At PakTech we believe in doing our part to protect this planet we all call home. So next time you pick up a pack of craft beverages—a toy, clothes, shoes, or a surfboard—know that you're also doing your part by choosing products from companies that repurpose waste. Learn more about our products and our recycling program today.