For those in the CPG sector, there's no doubt that good packaging design is a powerful marketing tool. Besides protecting the product, it fulfills a range of needs from easing distribution and enhancing consumer comfort to amplifying the brand appeal.
At PakTech, secondary packaging handles are holistically designed by embodying distinct points of view – from a business, an end-consumer, and a sustainability perspective. In this article, we chat with Ronnie Mellor, Industrial Design Engineering Manager, and Danielle Whiddon, Customer Experience Manager, to get exclusive insight into PakTech's packaging design process and their considerations to provide the best solution for its clients.

Client-centricity
When designing PakTech handles, each client's specific needs are always at the top of minds. CPG goods come packaged in various formats (cans, jars, containers, bottles, and more), requiring a versatile and client-centric approach. To select the best solution, Ronnie Mellor considers on a case-by-case basis a product's:
weight;
primary packaging;
configuration;
function and use of product;
brand and visual identity;
and how the product will be carried.
If existing PakTech designs don't meet the client's requirements, PakTech can come up with a bespoke digital design that can be turned into a prototype. Danielle Whiddon emphasizes the importance of customer collaboration by "giving the customer freedom." Through this client-centric approach, PakTech can meet the unique needs of its clients while staying committed to its own and clients' ambitious sustainability goals.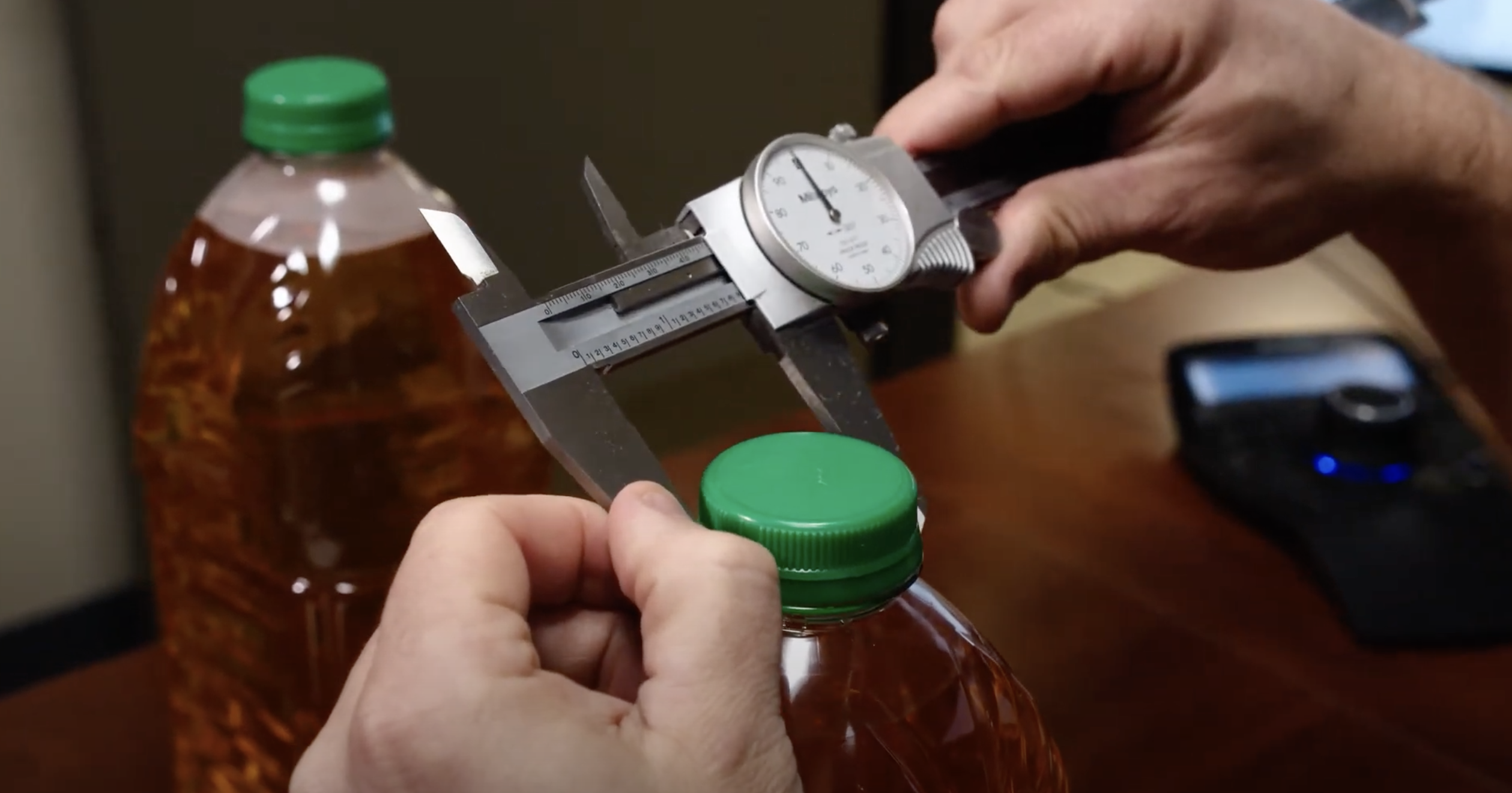 Durability
Distribution and transportation pose significant challenges for CPG businesses. Knowing this, PakTech has designed its handles to be durable to withstand extreme conditions without compromising its functionality. This sets PakTech apart from other secondary packaging options such as cardboard.
---
"You open a cardboard box, you bend it so many times it's going to lose its characteristics and functionality. By using strong material like rHDPE, we're able to offer the sturdiest secondary packaging solution in the market. One of our brewery clients was happy to find out that our handles were still usable after running them over with a forklift by accident," Ronnie Mellor boasts.
---
PakTech's durability directly benefits both businesses and consumers. Businesses can minimize waste, prevent product damage and not have to worry about their product safely reaching their end-consumer. Meanwhile, consumers can effortlessly and securely carry their products with PakTech handles and keep their products organized in personal storage.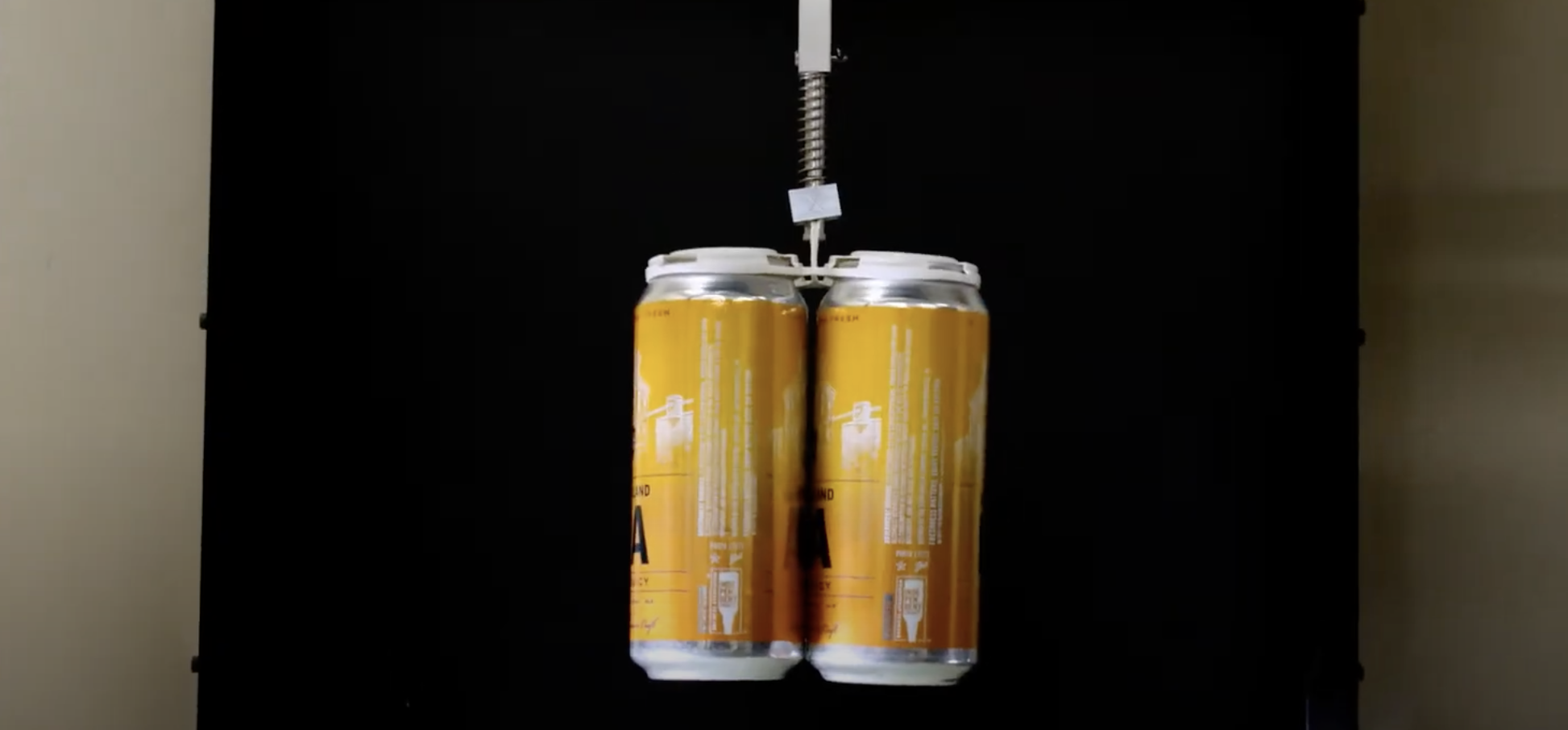 Furthermore, the durable design contributes to sustainability goals. By reducing both packaging damage and product spillage, PakTech handles help reduce waste generation while its 100% recycled HDPE material supports the circular economy. Thanks to its reusable design, businesses using PakTech handles in the US have partnered to implement independent reuse schemes to take a step further in circularity.
Product-enhancing
PakTech handles are designed with a minimalistic approach to enhance the products they're applied to. The design prioritizes the product itself without taking away from the visual identity – an integral element of the relationship between consumers and brands.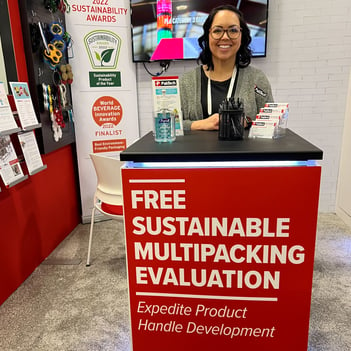 In Whiddon's words, "When our handle's applied, you're not looking at the PakTech handle - you're still looking at the shampoo bottle, the pasta jar… whatever food, beverage or household product it is."
To reinforce the product-enhancing dimension, PakTech offers handles in 31 standard colors. And when one of the options doesn't seamlessly match a product's visual identity? For just a one-time fee, PakTech offers custom color matching to find the handle color that perfectly complements the product.
Thanks to the simple design of PakTech handles, they can be manufactured quickly and customized easily – a rarity when it comes to secondary packaging. Distributors also benefit from the minimalist design as the compact format and lightweight improve space and resource efficiency.

Set Your Brand Apart with PakTech Handles
PakTech designs its handles in an innovative, holistic manner that results in a unique set of benefits for its clients. Through its dedication to excellence and client-centricity, PakTech helps clients to set themselves apart on and off the shelf without compromising on ambitious sustainability goals.
Curious to see which PakTech handle perfectly matches your product?
Contact us today!