The Business Intelligence Group has recognized PakTech for its Sustainability Product of the Year in the 2021 Sustainability Awards program. The Sustainability Awards honor those people, teams and organizations who have made sustainability an integral part of their business practices or overall mission.
Throughout all aspects of development, PakTech embraces a sustainable and circular approach by embracing the waste hierarchy, embodying the reduce, reuse and recycle principles in their product designs. In addition to being 100 percent recycled and 100 percent recyclable, PakTech's handles reduce unnecessary plastic with their minimalist design. In addition to the sustainability accolades, PakTech handles excel in form and function. They are durable, water resistant, comfortable to carry and easy to remove. The handles are reusable and recyclable infinitely.
---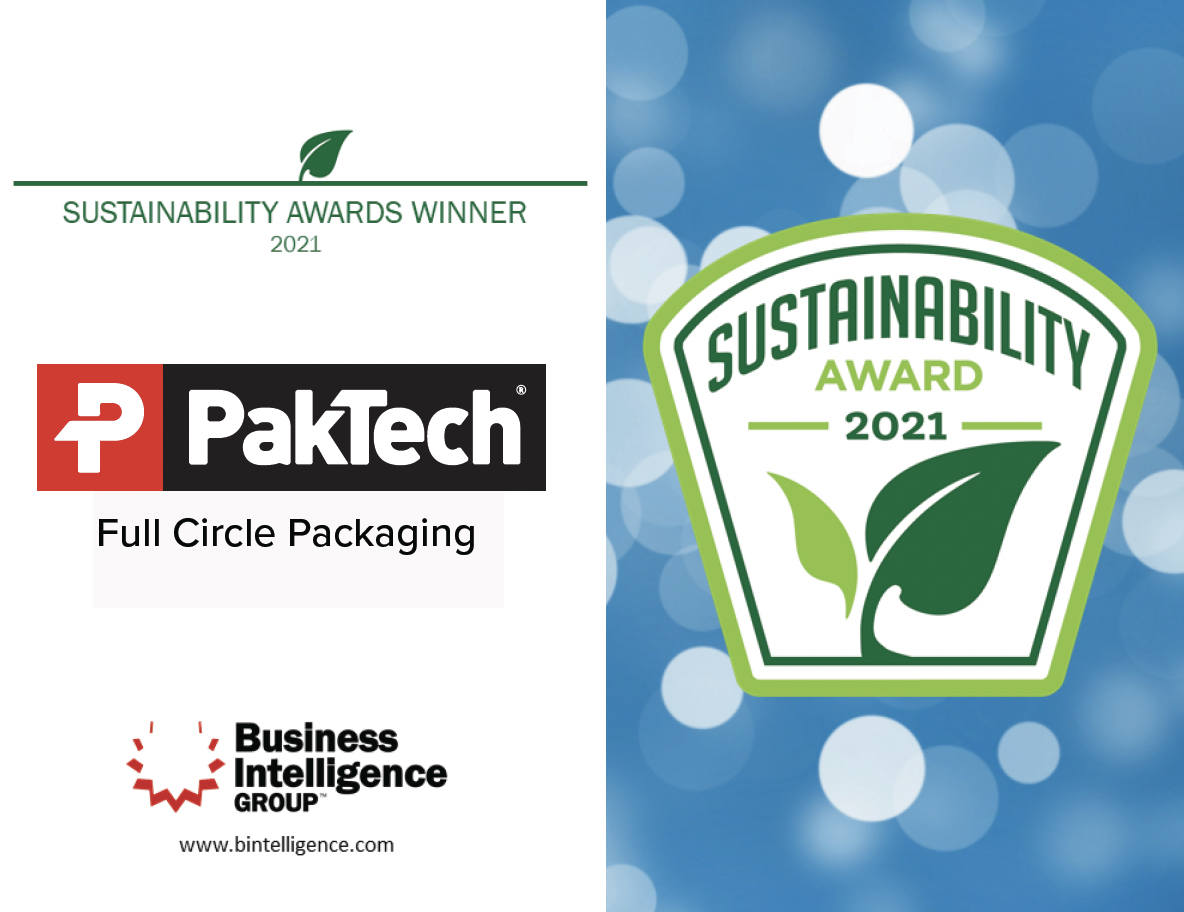 ---
"We are proud to reward and recognize PakTech for their sustainability efforts," said Maria Jimenez, Chief Nominations Officer of Business Intelligence Group. "It was clear to our judges that their vision and strategy will continue to deliver results toward a cleaner, more sustainable world. Congratulations!"
In all aspects of its business operations, PakTech is committed to creating a more circular and sustainable economy and society, to reducing waste and helping brands achieve their sustainability goals. The company aims to provide circular packaging solutions manufactured from 100 percent recycled resin and its own recycled handles because it believes this practice can help achieve a circular economy, one where no plastic becomes waste and the demand for virgin plastic is greatly reduced.
When PakTech handles are recycled, they are transformed back into recycled resin and used to make new handles, composite lumber, flower pots, pipes, park benches and more, completing the circular loop. Their unique handles have provided leading brands and retailers globally with fully circular and sustainable packaging solutions for 30 years.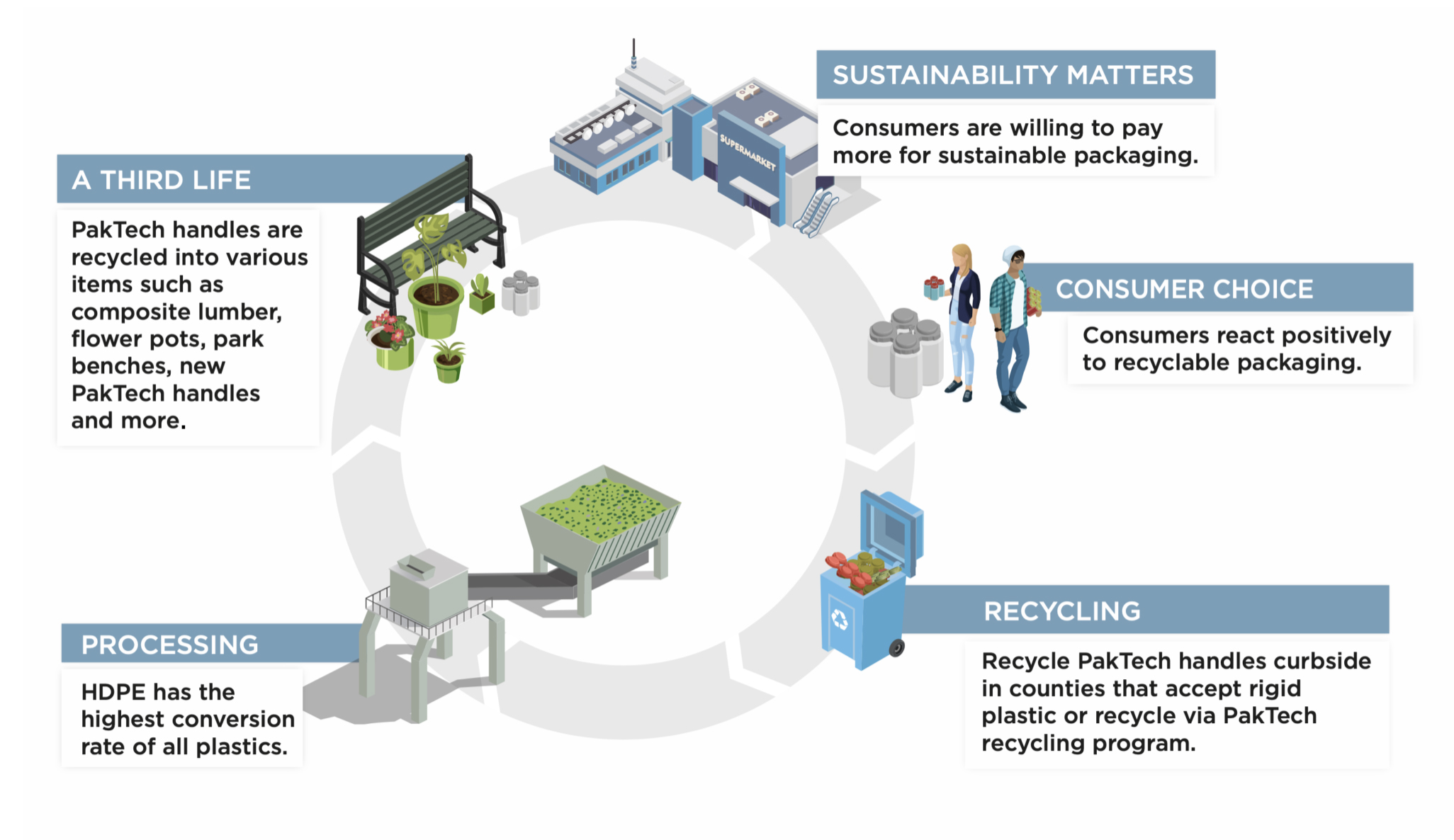 About Business Intelligence Group
The Business Intelligence Group was founded with the mission of recognizing true talent and superior performance in the business world. Unlike other industry award programs, business executives—those with experience and knowledge—judge the programs. The organization's proprietary and unique scoring system selectively measures performance across multiple business domains and then rewards those companies whose achievements stand above those of their peers.